Order-entry system for tire wholesale dealers
VAST Wholesale is an order-entry system specifically designed for tire wholesale dealers. It offers a customizable interface that facilitates quick and easy data input in a user-friendly Windows-based platform. In addition, the integration with the OpenWebs ecommerce system enables efficient online transactions. The software can also integrate with your customers' point-of-sale systems.
Everything you need to manage your automotive business
We all were really pleased with how Kerridge Commercial Systems worked with us through this change, and we are now reaping the benefits of the new system, including better inventory management, and electronic ordering of parts and tires within our point of sale.
Nebraskaland Tire & Service
Advanced wholesale order-entry system
---
VAST Wholesale is designed to streamline order entry and ensure that staff always have access to the tools and information they need to process orders efficiently.
A simple-to-use interface enables sales staff to easily navigate between orders, customer history, previous sales, and real-time inventory without missing a beat.
The system can accommodate unlimited pricing levels. That way, you can tailor pricing rules to suit your business and ensure you always provide an accurate price to every customer.
It manages multiple price levels and contract pricing, ensuring you apply consistent pricing and discounting to all customers.
Integrated shipment & inventory management
---
VAST Wholesale gives you the tools to manage your shipments to customers, whether running a hot shot, stock order, or consolidating multiple shipments. In addition, VAST Wholesale offers the forecasting and ordering tools you need to increase profitability and warehouse efficiency through advanced inventory management.
Real-time tools allow you to view and group orders, ensuring that your organization is as efficient as possible.
Automated backorder fulfillment enables users to fill orders based on customer priority and sale profitability.
Built-in forecasting module creates suggested stock purchase orders based on your desired criteria while balancing inventory between multiple locations, ensuring efficient use, and increasing inventory turns.
Phocas offers solutions for analytics, budgeting and forecasting, and financial statements that work seamlessly together to help businesses report, budget, and act faster by putting data in the hands of decision-makers.
Learn more about Phocas

CARFAX helps service shops attract more customers with free advertising and better serve customers with time-saving tools, including instant plate-to-VIN decoders and access to complete vehicle history information.
Learn more about Carfax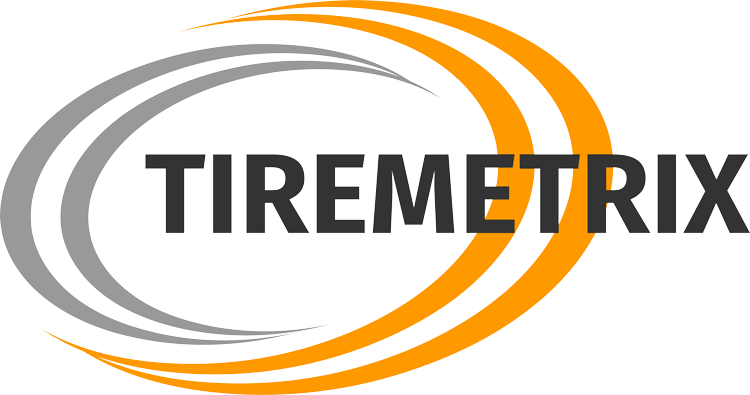 Tiremetrix Tire Registration Plus is the only integrated tire registration platform that provides DOT validation, tire recall check, and tire age alerts with every entry.
Learn more about Tiremetrix

KCS and Squarerigger have partnered to bring you fast, mobile, highly accurate tire inspections with no paper forms. Instead, data is automatically uploaded and displayed directly in your VAST system.
Learn more about Squarerigger
Order processing & financial management
---
VAST Wholesale connects seamlessly with OpenWebs ecommerce solutions, enabling you to sell parts and tires online. Customers can view your inventory, place orders online, or take advantage of direct point-of-sale integration to view your inventory from within their point-of-sale systems.
Accounting capabilities simplify your financial management, maintenance, and administration, improving communication between all levels of management and personnel.
A consolidated accounts receivable system supports fleet, commercial, wholesale, and various house accounts.
Fully integrated ledgers provide seamless and accurate data reporting, from customer invoicing to profit and loss accounts.
Want to learn what we can do for your business?
Recommended apps for this product
---
A digital vehicle inspection tablet app for VAST and VAST Online improves auto repair shop efficiency, increases reporting accuracy, and protects revenue.
Learn more about CarSide
A suite of data products - catalog, labor, specifications, and tire data, as well as connectivity solutions designed for the automotive tire and servicing supply chain.
Learn more about VAST Commerce
Facilitates online collaboration and sales between warehouse distributors, parts stores (jobbers), tire wholesalers, and tire and auto service stations and their customers.
Learn more about OpenWebs B2B
The OpenWebs B2C ecommerce platform - designed for tire dealers and wholesalers - enables customers to search for tires, check prices, make appointments, and place orders securely online.
Learn more about OpenWebs B2C
Other popular features that can further improve your business processes
Unique user interface
Provides the speed of input of a text-based system with the ease of use of today's Windows applications.
Shipment manager
Supports master pick-tickets and route/stop functionality as well as customer backorders and direct shipment.
Wholesale order entry system
Unlimited pricing levels, including customer contract pricing, allows you to set pricing your way.
Inventory management
The built-in forecasting module creates suggested stock purchase orders based on your desired stocking criteria.
Ecommerce integration
Online ordering through OpenWebs is compatible with most major networks, such as AConneX, IAP, NAPA, CarQuest & AutoZone.
Consolidated accounts receivable
The consolidated accounts receivable system supports fleet, commercial, wholesale, and various house accounts tied to VAST Wholesale for credit authorizations and ROA.
Solutions & resources
Looking for more information? These resources may interest you:
If you'd like to find out more about Kerridge Commercial Systems solutions and how they could improve your business performance, please get in touch.