Back to case studies
Professional Parts, Inc.
Professional Parts, Inc. (PPi) gets greater business results with new eCatalog integration.
Vertical:
Automotive
Industry:
Automotive aftermarket
Products:
Autopart, Autopart Online
Application:
Autocat
Integrations:
Phocas, Corcentric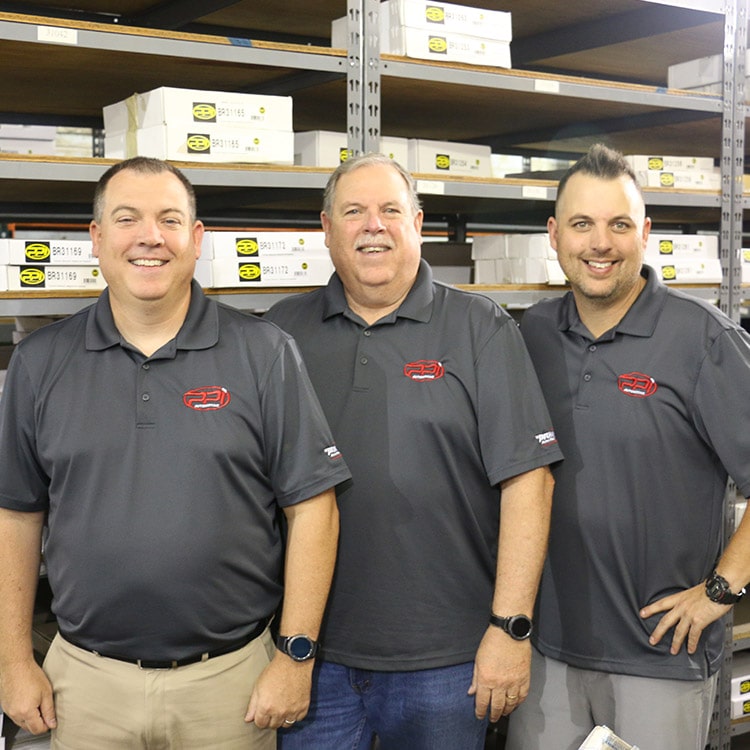 About Professional Parts, Inc.
Professional Parts, Inc. (PPi) is a family owned and operated parts wholesale distributor headquartered in Pittsburgh, PA. They are a member of the National Pronto Association and have 3 locations serving the Pittsburgh area. They have been using Autopart business management software since September of 2014.
Challenge
Professional Parts, Inc. believes that thorough analysis of data they will be able to make better business decisions. The challenge is that they do not have an IT staff to generate custom reports at the drop of a hat or perform conversions to Excel for deeper analysis. They compete with larger companies that have more technical resources, so Professional Parts, Inc. needs to do more with fewer people.
Another challenge that Professional Parts, Inc. faces is the fact that changes in data happen on a constant basis, both manual changes and automated changes including price changes, Min/Max changes and quantity on hand to name a few. It can be difficult to monitor and manage who made what change, when it was made and what the previous value was before the change. Sometimes seeing the entire history of changes to a field can be valuable.
In order to alleviate these challenges, Professional Parts, Inc. decided to look at business management solutions that would offer them the flexibility they needed while solving ongoing business issues they have faced to date.
Solution
Out of the business management solutions evaluated, Autopart proved to be the solution that best met the requirements and afforded the most flexibility in order to help Professional Parts, Inc. achieve their business goals.
Autopart is KCS' business management solution designed for the automotive aftermarket. It helps with several key business areas including point of sale, inventory control, purchasing, forecasting, accounting and reporting. It also offers B2B connectivity, B2C e-commerce, mobile sales rep application, electronic catalog and warehouse management integration.
Autopart is fast, reliable, and accurate. Any transactions that happen within Autopart are traceable and verifiable.


Rich Johnston, Jr - Professional Parts, Inc.
Before Autopart, Professional Parts, Inc. would run multiple reports and they couldn't get their numbers to match. With Autopart, their numbers match giving us them the confidence to make decisions based off the data.
"Frankly, it just works! The system has a lot of flexibility which allows us to configure it to operate the best possible way for us. We run into very few issues and the system is stable and reliable."
The SQL Audits feature in Autopart allows a distributor to monitor any field through the course of changes. Every time a field is changed, that change is recorded so the user will know what was changed, who made the change, when the change was made and what the number was prior to the change. This tool can be applied to any field in the Autopart database; Professional Parts, Inc. use it to monitor changes in the Min's and Max's.
Managing stocking levels is both an art and a science. SQL Audits is one more tool in the toolbox. As I review lost sales, I can see what changes were made to the stocking level. I can see the entire history of changes to a particular number which helps me make better decisions going forward.


Rich Johnston, Jr - Professional Parts, Inc.
Benefits
Autopart's integration with other KCS and third-party applications has been a benefit to Professional Parts, Inc. who now utilize Phocas (business intelligence) and Autocat (electronic parts catalog) in conjunction with Autopart.
When we are looking at a report, Phocas allows us to dive deeper into the data to answer questions right away, without creating or generating another report or going to another screen. We just drill down another level, change the filter or the criteria and we have the answers we want immediately.
Using Phocas, users can drill down to specific customer sales and see which customers are up and which customers are down by product line, sub-line and even part number level. With all the information at their fingertips, they can address the challenge by discussing the facts with their customer and fixing the situation.
"The information that Phocas provides us in minutes would take days crunching numbers any other way. It has become extremely valuable to us because it enables us to make strategic decisions with accurate information every day. We are now able to use that data to make decisions on inventory, customer's buying habits, category management, etc."
The combination of Autopart and Autocat has been excellent. At the point of sale, having an accurate and up to date catalog, can often be the difference between making the sale or sending the customer to a competitor.
Autocat is the newest product to arrive in the eCatalog market and offers catalog updates designed using the ACES and PIES format, which means faster and more accurate updates.
Through the use of Autocat, Professional Parts, Inc. also have the ability to create their own custom categories and groups. The catalog can be organized by current industry formats but also give the distributor the ability to create custom groups for very common parts or parts that can be harder to find.
"The ability to edit the catalog with custom notes is also a great tool in keeping our catalog accurate. If the manufacture makes an error, we can add a note to let our counter people know there is a potential issue."
Another great thing about KCS, is they are always working to improve the product. Not just bug fixes, but adding features to help us increase the usefulness of their software. KCS also has some of the best customer service people in the business. Most of the time the issue isn't an Autopart issue, but a feature request or a training issue. Regardless, they respond in a timely manner and do their utmost to make the customer happy.
"Overall, we feel like we have a partner in our business, instead of a company that just provides software. If you are looking for a new system or struggling with your current one, you need to take a look at KCS and their Autopart and Autocat software."