Back to case studies
Little Tire Company
David Little of Little Tire Company automates processes and saves time with VAST.
Vertical:
Automotive
Industry:
Tires & servicing
Product:
VAST Retail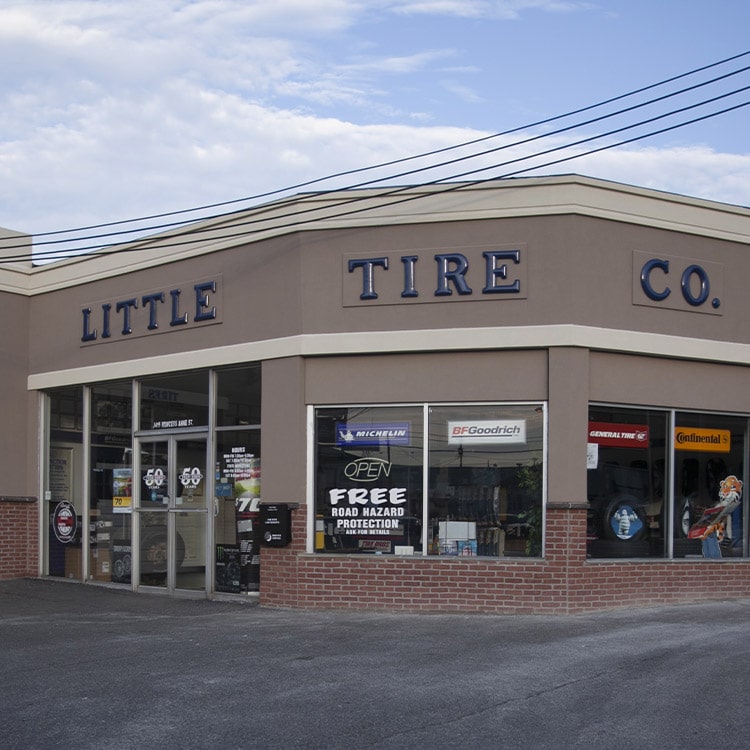 About Little Tire Company
Little Tire is a family-owned tire and automotive service company that was opened for business in Fredericksburg, Virginia by F. Raymond Little in 1959. The company sells top quality brand name tires and handles all types of auto repair and maintenance. F. Raymond Little retired in 2001 and now his two sons, David and Michael Little, manage the three-store operation.
Challenge
As the tire business expanded into more auto repair and maintenance work, Little Tire found that the existing software system couldn't keep up with the new business model. The business software was not Windows based, and therefore could not communicate directly with suppliers.
Finding parts for customers was manual and labor intensive, often requiring several phone calls and searches to multiple suppliers' websites. Little Tire kept a separate computer in the back that employees could use for parts lookup, and customers were kept waiting while the parts were searched.
Maintaining and accessing customer history was also a challenge, and was mostly managed with paper. Keeping track of previous work, warranty information and estimates was time consuming and unreliable.
Solution
Little Tire wanted a full point of sale system that could manage all areas of the business – from tire sales and repair work to reporting and customer service. David Little researched several software vendors and ultimately chose the VAST Retail point of sale and business management system for single and multi-location tire and auto service providers. Little Tire implemented the VAST solution at all three stores in 2009.
Little Tire uses the VAST Windows-based solution to manage day-to-day business operations, including estimating, sales, order processing and extensive business reporting. VAST Retail includes an integrated parts catalog and labor guide to accelerate the estimating process while ensuring all jobs are profitable. Little Tire employees can quickly access parts images and vehicle specifications online.
When a customer enters the store, Little Tire personnel can access contact information and vehicle history from a phone number, VIN or license plate number. The sales person knows instantly if the customer has had previous work done and if there were suggested repairs or services that were declined in the past. This instant access to customer history provides an important opportunity for follow-up sales from a previous visit. When an employee gives a customer an estimate for suggested work and the customer declines, a "declined service" area in the software easily tracks the work recommended and the service's price estimate for consistency and increased sales.
The tire sales feature in VAST ensures every customer gets the right tire at the right price. When a customer needs tires, the Little Tire sales person enters the tire size and the system immediately recommends tire options based on the customer's driving habits and performance requirements. It will also show what is in stock; if the desired tire is not in stock on site, a click of a button will show if the other two stores have the tires in stock. Plus, the VAST system automatically adds "Tag along" information – services and parts, such as valves, tire stems and balancing that often accompany a new tire purchase.
VAST provides extensive reporting opportunities so management can run customizable reports on all aspects of business performance. More than 100 standardized and customizable reports are available. With the old system, daily inventory reports were manual, time consuming and often inaccurate. Now, the accurate and up-do-date inventory report is available first thing in the morning. Little Tire runs 14 reports at the end of every month to closely manage inventory, productivity, profitability and new sales opportunities. With the old system, running reports to close out the month was a four-hour process, but with VAST, the reports are now available automatically.
The reports in VAST help us to identify trends and increase sales. For example, if I don't have a particular tire in stock, I can automatically go to my distributor to see their stock and order it. I periodically run reports on these parts because if I'm selling a lot of specific tire that I don't stock, I should probably start carrying it.


David Little - Vice President and co-owner of Little Tire
Benefits
Since implementing VAST Retail, Little Tire has increased revenue, improved productivity and enhanced customer service. Manual processes are now automated, saving time and improving accuracy.
Estimating is automated and efficient, ensuring that Little Tire achieves the desired margins on every job and that consistent pricing is applied to all customers.
Improving our estimating process is the area where we've seen the biggest benefit since implementing VAST. The staff loves it – they used to create the estimates individually by hand and we had a lot of inconsistencies. Now the process is automated and ensures the right markup is applied every time.


David Little - Vice President and co-owner of Little Tire
The customer history feature has dramatically improved efficiency, profitability and customer service for Little Tire. Purchasing history, warranty information and repair history are instantly available. For example, if a customer has a flat tire, repair personnel can click on the customer's history to see if the tire was purchased from Little Tire. If it was, the repair is free.
Honoring warranty work is streamlined and accurate because detailed information on previous work is easily available. The onus is no longer on the customer to bring in receipts from previous work. The VAST system makes it easy for both customers and store personnel.
Benefits Little Tire has achieved from VAST Retail include:
Automated estimating ensures proper margins are applied and pricing is consistent.
Detailed and customizable reports identify trends and increase sales.
Stock at all three stores is accurate and instantly available.
Customer history detail improves productivity, sales and the customer experience.
Manual and paper-based process are eliminated, improving productivity and reducing errors.
Customer history and "declined service" data increases up-sell opportunities.
Productivity is improved – staff can view supplier parts inventory and place orders in seconds.