Back to case studies
Lamb's Tire & Automotive
VAST helps Lamb's Tire & Automotive increase efficiency across the company.
Vertical:
Automotive
Industry:
Tires and servicing
Product:
VAST Retail
Application:
StockTake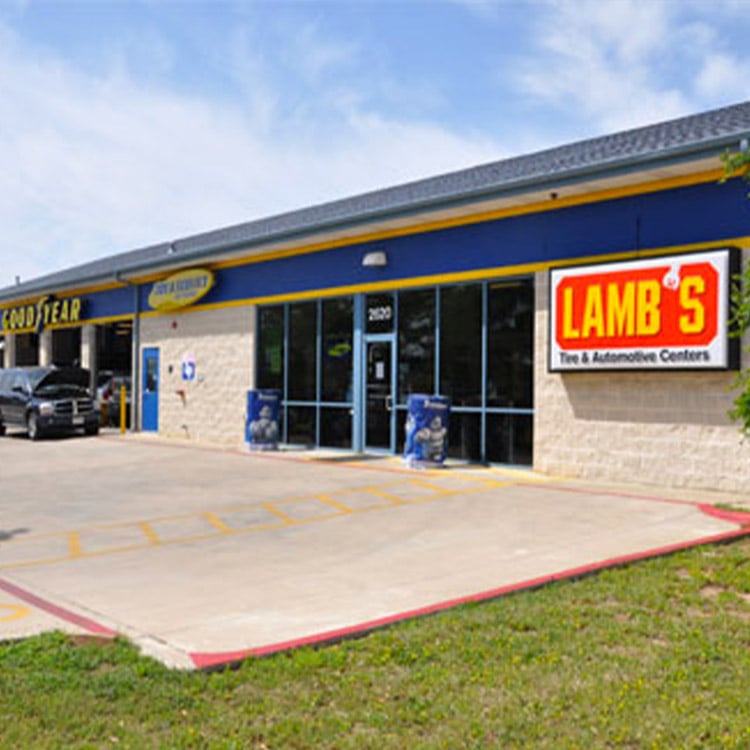 About Lamb's Tire & Automotive
Lamb's Tire & Automotive opened the doors of their very first store in 1987. Much like their home city of Austin, Lamb's has grown quite a bit since that time and now offers top-quality service at 15 locations throughout the greater Austin area. Lamb's is dedicated to staying ahead of technological changes with cutting-edge diagnostic and repair equipment, offering nationwide warranty coverage on all services, parts and labor, and to only using parts that meet or exceed manufacturer's specifications.
Challenge
Prior to deploying VAST, Lamb's was utilizing a well-known tire and auto service dealer point of sale system. They had been running this system since 2009 so there was quite a bit of history there. When Lamb's brought in new leadership, they began to really take a look at efficiencies and processes. Based on their plans for growth, they felt their current platform was not a good fit for their strategic vision.
Their search for a new point of sale system began slowly in 2014 and they purchased VAST Retail in June of 2015. "My background is large dealership fixed operations, so when we were looking at new point of sale systems, I wanted something that resembled the best DMS systems that dealerships used. VAST was as close as we could find." said Jim Ramsey, President at Lamb's Tire.
Solution
Lamb's Tire considered a number of other solutions and selected KCS' VAST Retail point of sale system because of its ease of use, adaptability and efficiency for their business processes. The accounting features offered in VAST cut down greatly on the number of duplicate steps and paperwork being done on the previous system.
VAST Retail offers a true accounting system. We were basically running our company out of Excel. Purchasing VAST Retail was a huge investment, but a step we had to take to move the company forward.


Jim Ramsey, President at Lamb's Tire
Jim added, "Having a system that allows our managers the opportunity to manage inventory is a plus. This feature allows our managers to truly understand the importance of keeping up on a day-to-day basis. This system has helped our store managers become better business managers."
The system-generated canned reports have been a game changer for Lamb's business. These reports allow all employees to see what is going on in their day-to-day business without relying on one person to generate this report.
Benefits
Since implementing VAST Retail, Lamb's has seen a significant increase in efficiency across the company. Specifically, the monthly reconciliation performed by the AP team has been cut down by 2-3 days since using the VAST system.
The ease of use has immensely improved the on-boarding process for new employees. Lamb's can take someone who has never seen the system and provide them the ability to invoice a customer within 4-5 hours. The full training process for employees can be completed within about two days, compared to the two weeks it would have taken with their old system.
We are definitely in growth mode and are looking to nearly double our size in short order. Since the implementation of VAST, we expect to be able to achieve this without adding a single person to our corporate infrastructure to support the additional growth. Being the system administrator, I can say that VAST is a pretty intuitive system. Maintenance of the system is much easier. I spend about a quarter of the time I used to maintain the system.
Lamb's is also using StockTake, which is a mobile and tablet application that works in conjunction with VAST to simplify inventory cycle counts. Since using StockTake, Lamb's has reduced the amount of time to perform inventory cycle counts by 50%. Across 15 stores, this application is saving a significant amount of time.