Back to case studies
Fierst Distributing Company
Founded in 1949, Fierst Distributing Company is a wholesale floor covering distributor headquartered in Pittsburgh, PA.
Vertical:
Distribution
Industry:
Flooring & Surfaces
Product:
CQM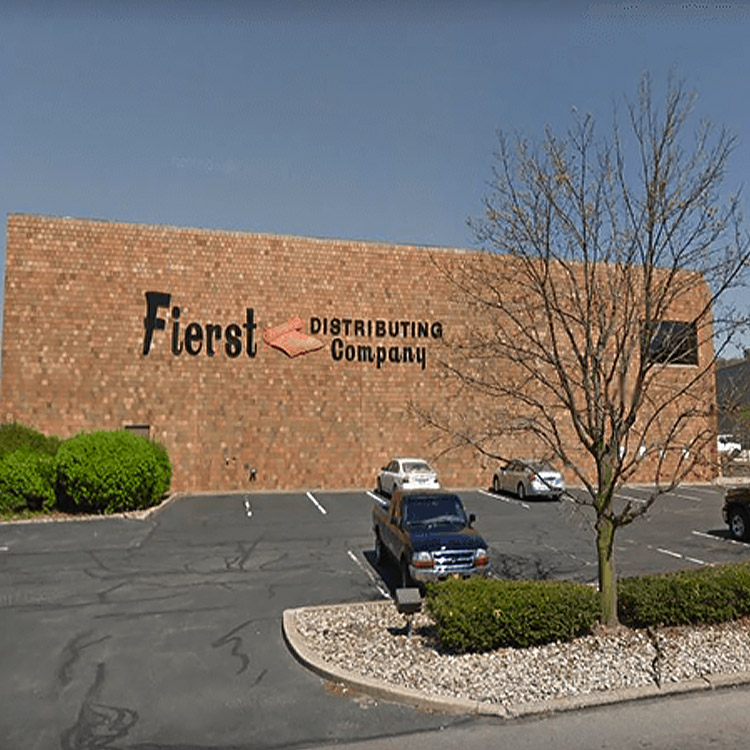 It's all about the Information
Founded in 1949, Fierst Distributing Company is a wholesale floor covering distributor headquartered in Pittsburgh, PA. They serve contractors, dealers, designers, and architects in Western and Central Pennsylvania, West Virginia, Eastern Ohio, Western New York and Western Maryland. Fierst has been a Kerridge Commercial Systems (KCS) customer since 2013. Their sales team started using the CQM (commercial quoting manager) solution about four years after implementing the KCS ERP system. Before using CQM, their sales team had a 'cobbled together homemade' system that was not easy to use. It was challenging to see the sales pipeline, and there was no integration with the ERP system.
CQM tools were designed to help businesses maintain relationships with new and existing customers. When customer data is captured and updated centrally, you are able to access the latest information to maximize sales opportunities. Sales force automation through the CQM system has helped Fierst pursue more sales opportunities, respond faster, and understand when or why a sale was lost. With the CQM tool, everyone on the sales team is empowered to view all opportunities so they can focus on selling more products. Being able to view all records helps to know when a deal is won or lost. Prior to implementing the CQM tool, it was difficult to see or track the commercial pipeline. "With good data being input you can track your pipeline which is important for budgeting and future expenditures," said Jim Tasillo, Fierst Distribution Company, EVP and General Manager.
The CQM has made the sales reps jobs easier and more effective. They win more business and know when a deal is lost, so they don't waste any additional time which was a big problem in the past. "Getting the sales team to use the tacked together system we had before was always a battle from a management point of view," said Tasillo. "With CQM, it's intuitive and easy to use. The team was comfortable using it from day one." Understanding the data helps the team focus their time on projects related to particular customers. The CQM allows data to be sorted easily, so the team knows what opportunities exist with each customer. Therefore the team becomes more efficient.
With CQM, it's intuitive and easy to use. The team was comfortable using it from day one.


Jim Tasillo, EVP and General Manager, Fierst Distributing
Fierst has experienced an increase in productivity through the use of CQM. They assign estimated values to each project and are able to sort within the CQM to focus on the projects with the highest value. Not only do they focus on the highest valued opportunities they are able to stay in touch with customers enabling them to jump on a need as it arises. Using their old system opportunities would have been missed, and projects would have gone to a competitor simply because there was no way to track the information.
Another benefit to using a CQM is the ability to gather information all in one place. A CQM allows you to add notes, see quotes, share industry related articles and view email communications all in one place. Without the CQM the Fierst team was spending a lot of time searching for information related to particular opportunities. Now they can see everything related to a customer and/or project saving time and increasing communication.
Being able to better communicate with customers is important, but the Fierst team have found that internal communication has improved because of the CQM. Before implementing the CQM, the Fierst team struggled with communicating correct information to the customer service department. The customer service department is now able to use the CQM to view pricing, orders, and special delivery instructions. They have seen a reduction in costly billing errors because the CQM enables them to understand the terms, costs, delivery information and anything else that has been promised to the customer. All the information related to a customer is available to the customer service representative ensuring a better experience for customers.
What advice does Tasillo have for other companies considering a CQM? He believes it is necessary to take the time to input good data. The data you put into the system will make you more efficient and improve your opportunities. The CQM is so easy to use that inside sales staff has been able to redirect their time to focus on other areas of the business. Tasillo finds the savings in overhead and making employees more efficient has paid off. The Fierst team have been empowered to work more closely with customers, focus on more opportunities, close more deals and grow other areas of the business. Automating processing means a higher degree of efficiency and that means a higher degree of profitability and revenue.
The right CQM will allow you to view inventory information as well as customer information. Our CQM solution is deployed in the cloud, and that aids your sales person at the job site. It lets outside salespeople use mobile devices (such as smartphones, tablets, and laptops) to capture data quickly, record an opportunity, trigger a follow-up, double-check inventory levels, or submit an order with a tap or swipe. Using this powerful tool, your sales team can be more strategic with your customer base.
Advantages of using CQM:
Manage and share all customer data in one place
Salesforce becomes more efficient and effective
Reduces costly invoicing errors
Deployed in the cloud for easy access from any mobile device
When you select KCS as your CQM software provider, your customer contacts will automatically be stored for easy cross-departmental access within your ERP system.