Back to case studies
Blain's Farm & Fleet
Patrick Hamilton - Regional Manager of Automotive Service, speaks about the impact of CarSide (powered by AutoServe1) on the business.
Vertical:
Automotive
Industry:
Tires & servicing
Products:
VAST Retail, VAST Multi-Store
Applications:
VAST Commerce, OpenWebs
Third-Party Integrations:
CarSide, CARFAX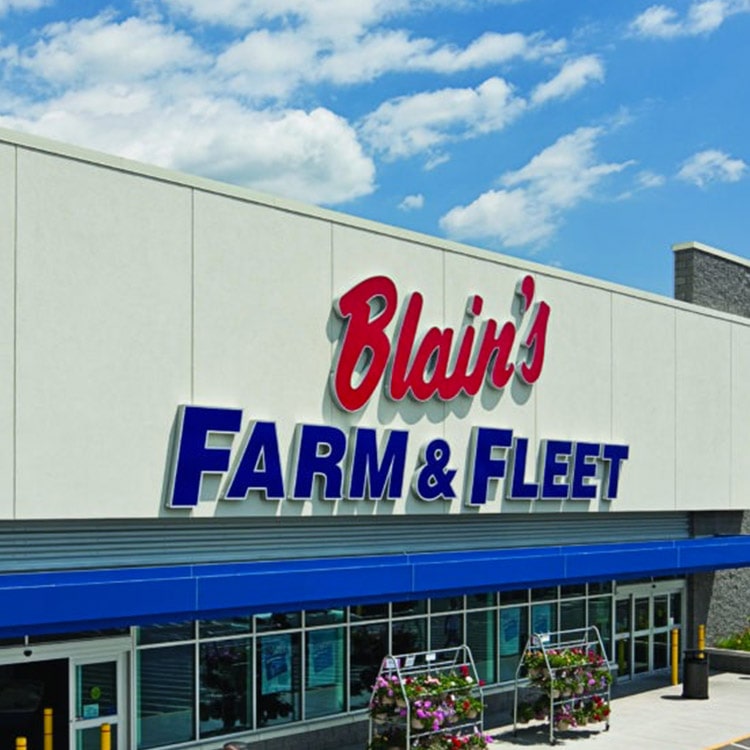 About Blain's Farm & Fleet
Blain's Farm & Fleet stores are specialty discount retailers with 43 locations throughout Illinois, Iowa, Michigan, and Wisconsin. Receiving management, merchandising and distribution services from Blain Supply, Inc., each retail store is a division of one of the Farm and Fleet Corporations. Blain's has been a KCS customer for 11 years and are avid users of the VAST Retail and VAST Multi-Store applications in all 43 of their locations.
The Story
In an interview with AutoServe1, Patrick Hamilton (Regional Manager of Automotive Service) discusses the positive impact CarSide has had on their customers and in conjunction has re-invigorated their service advisors.
Shop technicians are really enjoying the application as well. Regis a technician at the shop says, "With a video it's easier to explain exactly what's going on. You can point to different parts, or if there are moving parts you can show them how they're moving, which way they're moving, why it's bad. So, I think video is more in-depth & explanatory for the customer."
Patrick mentioned that the service advisors are really enjoy sending digital vehicle inspections right to the customer's smartphone and that it's made their jobs easier. "The pictures are clear and it's made it very easy for someone with little to no knowledge of automotive service to make recommendations and to educate themselves as well. It's exciting to bring some of our shops into the 21st century with this software."
Always looking to be on the forefront of implementing the best tech in their shops, CarSide gives them "something they can tout their horns about that the customers actually get to experience first-hand" stated Patrick.
Our customers who return, love the solution and actually help us advertise by recommending it to friends and family, saying "look what I got with this inspection. You should go there!"


Anne Coffin - Director of Information Technology at APW
Increasing Average Repair Orders Through Trust, Transparency, and Education
When people suspect a problem with their vehicle, or when they hear a funny noise or maybe feel something strange in their car, they simply don't like going into an auto service shop.
Why? For the most part, people aren't educated on vehicle service, repair, and regular maintenance. Because of this, it makes them feel like they'll be taken advantage of. Explaining fixes to customers can be frustrating, and can often lead to the deer in headlights look we've all seen too many times.
Digital vehicle inspections offer customers a clear understanding of what those strange noises are, and what the problems are with their vehicle. Using digital vehicle inspections will show customers exactly what technicians see with informative photo and video reporting.
When the customers get to see exactly what technicians see they become a lot more responsive and open to approving work that would have otherwise gone ignored or refused (without digital vehicle inspection technology).
Educating drivers on why repairs are needed is absolutely crucial in today's age. When customers are informed, they are much more likely to approve service recommendations which in turn drives up a shop's average repair order.
AutoServe1 also interviewed some of Blain's customers on how they feel about the software on the other side of the inspection. Jayne & Keith describe how they feel about digital vehicle inspection software.
Jayne says "it gives us an insight into things we wouldn't know before we just had to trust the mechanics on (service recommendations). It gives us an insight into things we wouldn't know before we just had to trust the mechanics on (service recommendations). Thanks to the CarSide (powered by AutoServe1), and Blain's Farm & Fleet team, Keith told us how "It definitely gave me an understanding on tire tread".
What Do Millennial Customers Think of Digital Vehicle Inspections?
Monica is a millennial customer at Blain's Farm and Fleet - "I'm pretty happy to see that there's something like this out there. You can tell what is actually happening, and they're no questions about it."
As more and more millennials and generation Z are becoming drivers it's crucial shops know how to speak their language - technology. These younger generations are extremely tech-savvy and want a digital aspect to pretty much everything in their daily lives (…yes even auto service repair).
This demographic also needs your help in educating them on automotive service. Through education, trust and transparency shops like Blain's Farm & Fleet are able to inform and get these younger drivers approving service with confidence.
Monica as an example isn't very keen on the automotive service industry. She only goes when she feels it's crucial or if family recommends it.
They often have to rely on their parents, uncles or older relatives to ensure they won't get ripped off. This generation is the least equipped to do automotive tasks previous generations thought were easy. These tasks include simply changing a tire or fixing wiper blades.
When you give people value, and really educate them through clear photos and videos in your inspection report explaining why service is necessary, you might just help them avoid a nasty accident as well. We found that 60% of millennials haven't tried to repair, modify or fix their cars in any way, EVER. This is dangerous to the vehicle's operator and even other drivers on the road.