Delivery management solutions
KCS has partnered with DQ Technologies to offer an integrated suite of software solutions specifically designed for Automotive Warehouse Distributors. The solution offers dispatch and order tracking tools, proof of delivery signature and picture capture, navigation integration, GPS tracking and customer notifications with real-time ETA's resulting in more efficient operations and improved customer service.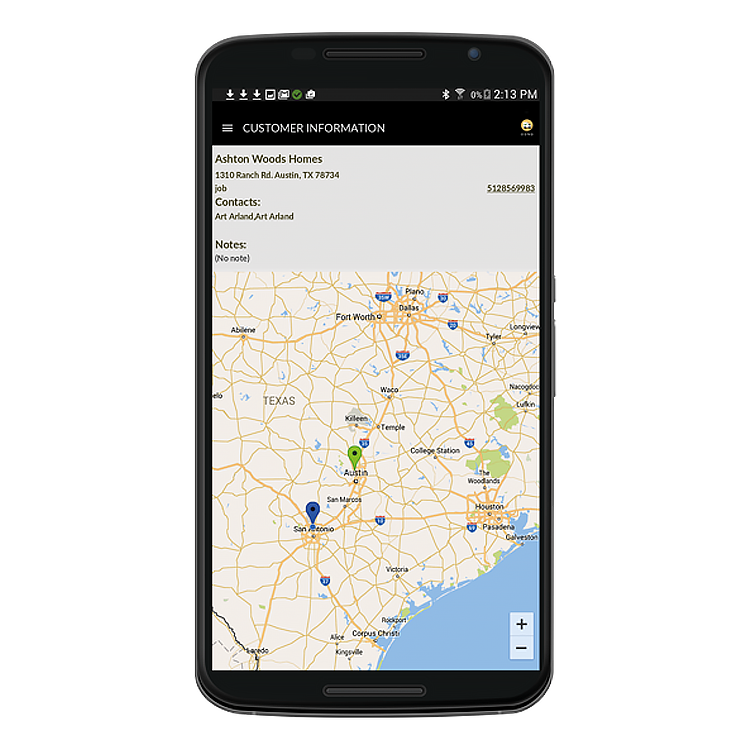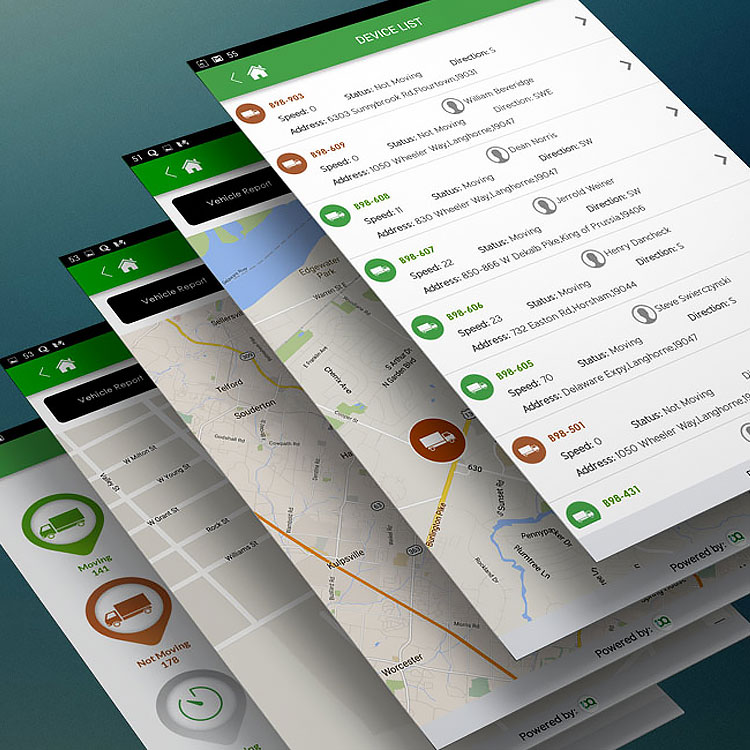 Barcode scanning simplicity makes life easy for the dispatcher
---
ODT View scanning allows the dispatcher to create a trip easily by scanning a barcode to assign the driver, vehicle, and orders for each trip.
Speed up the entry process
Reduce or eliminate keyboard entry
Eliminate errors
Scan the orders in the desired sequence (or take advantage of one click optimization if desired)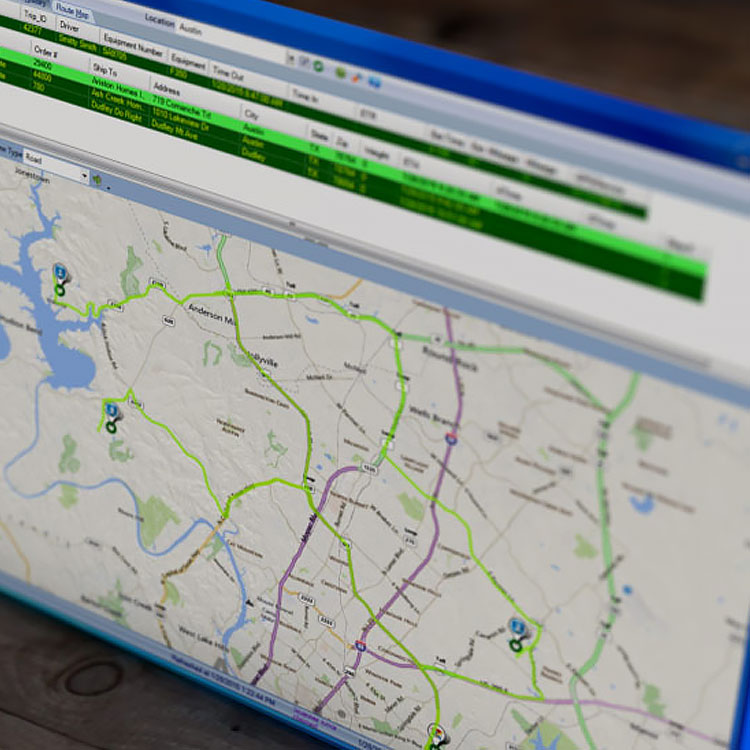 Optimized routes for better vehicle utilization and increased capacity
---
ODT View provides multiple ways to optimize routes depending on your needs and processes and the type of trips and delivery area you have.
Options include "one click optimization", "reverse route", "selective optimization (choose to stop at X first and Y last and optimize all stops in between)" or for the ultimate efficiency, DQT's Advanced Routing can create optimized routes for you taking into consideration factors such as: customer time windows, service level agreements, vehicle exclusions, vehicle capacity, work time and drive time parameters and vehicle cost factors.
Quickly and easily optimize trips based on your needs.
Reduce miles driven and hours worked resulting in lower delivery costs
Meet Customer Commitments
Increase delivery capacity with existing fleet by being more efficient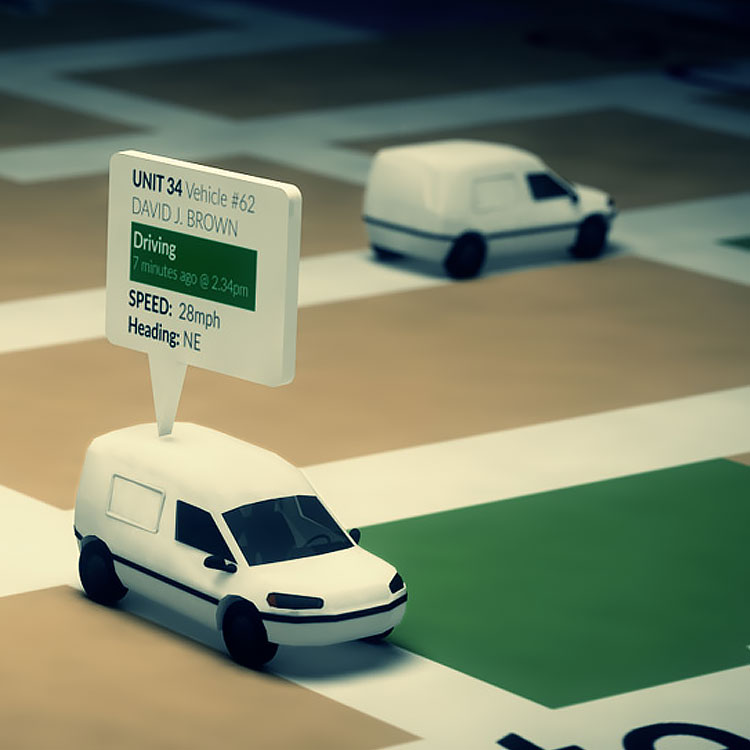 Order visibility with real-time ETA
---
With DQT integrated GPS tracking, you will always know the current status of every order, in real-time with visibility to everyone in your organization having access to the information they need to provide best in class customer service.
Provide visibility to everyone in your organization to improve customer service
Driver behavior improves because you always know where they should be
Measure and track time to serve on a customer-by-customer basis
Schedule and track complex transactions such as buyouts, warehouse transfers and multiple product relays between branches for improved fill rates and on-time deliveries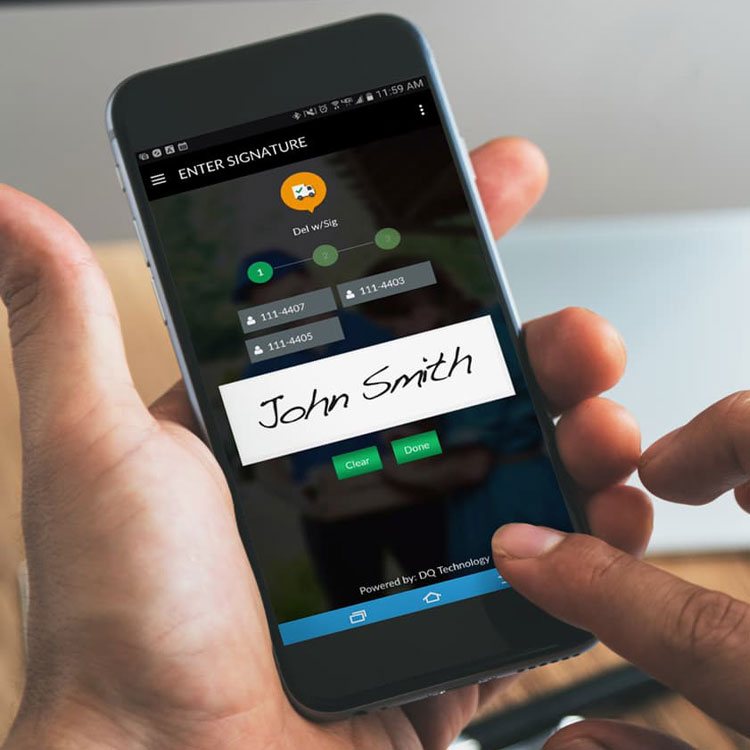 ODT mobile app with signature and picture capture for proof of delivery (POD)
---
ODTMobile is an interactive driver APP that provides an electronic "stop list" to make sure your driver is doing their job properly and delivering in the correct and most efficient sequence.
Navigation integration provides efficient turn by turn instructions. The APP helps make sure the right parts are delivered to the correct customer and then prompts the driver to capture a signature and/or pictures for proof of delivery as well as any notes that may be required. ODT Mobile also has options for Pre and Post trip DVIR inspections and a Fuel APP.
Signature Capture reduces paperwork and eliminates filing
POD Picture Capture can be used to prove merchandise was delivered in good condition
Order-Specific Delivery Notes eliminate confusion and provide information to the dispatcher
Vehicle Inspections can be captured electronically to help with long term vehicle maintenance issues
Fuel purchases can be done simply and efficiently to help capture vehicle costs and fuel usage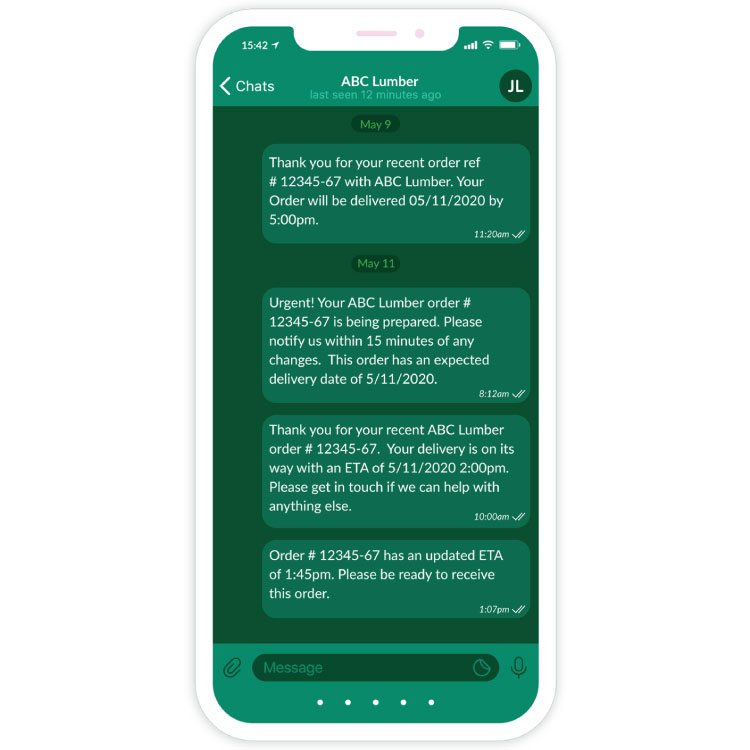 Customer Notifications and/or Customer Branded App
---
Email or SMS notifications are fast becoming a necessity because of the Amazon Effect. DQT offers multiple notification options including: Your Order is Enroute with ETA, Order ETA updates, and Order Has Been Delivered.
If you prefer an actual APP, the DQT Customer APP gives you your very own "branded" mobile APP which provides your customers order delivery and tracking information with the look and feel of your own corporate brand. Powered by DQTs ODT technology, Customer Portal App gives your customers real-time information – push notifications, up to the minute ETA, delivery status updates, POD signatures and pictures, and even the location of the vehicle making the delivery - all with our famous rock-solid reliability.
Reduce or eliminate calls to your dispatcher or customer service personnel
Provide more time for the dispatcher to do their job with less interruptions
Provide an Enhance Customer Experience
Offer Self Service Order Information to Your Customer
Increase Brand Recognition and loyalty
Versatile business management software designed for automotive parts distributors, jobbers, retailers and warehouse distributors.
Learn more about Autopart
Would you like to join the KCS Alliance Partner Program?