Delivery management software
As a business owner or supply chain manager, the last thing you want to worry about is whether deliveries are being completed accurately and on time. KCS' Delivery Management Software Solutions takes the guessing games out of your daily delivery and warehouse management.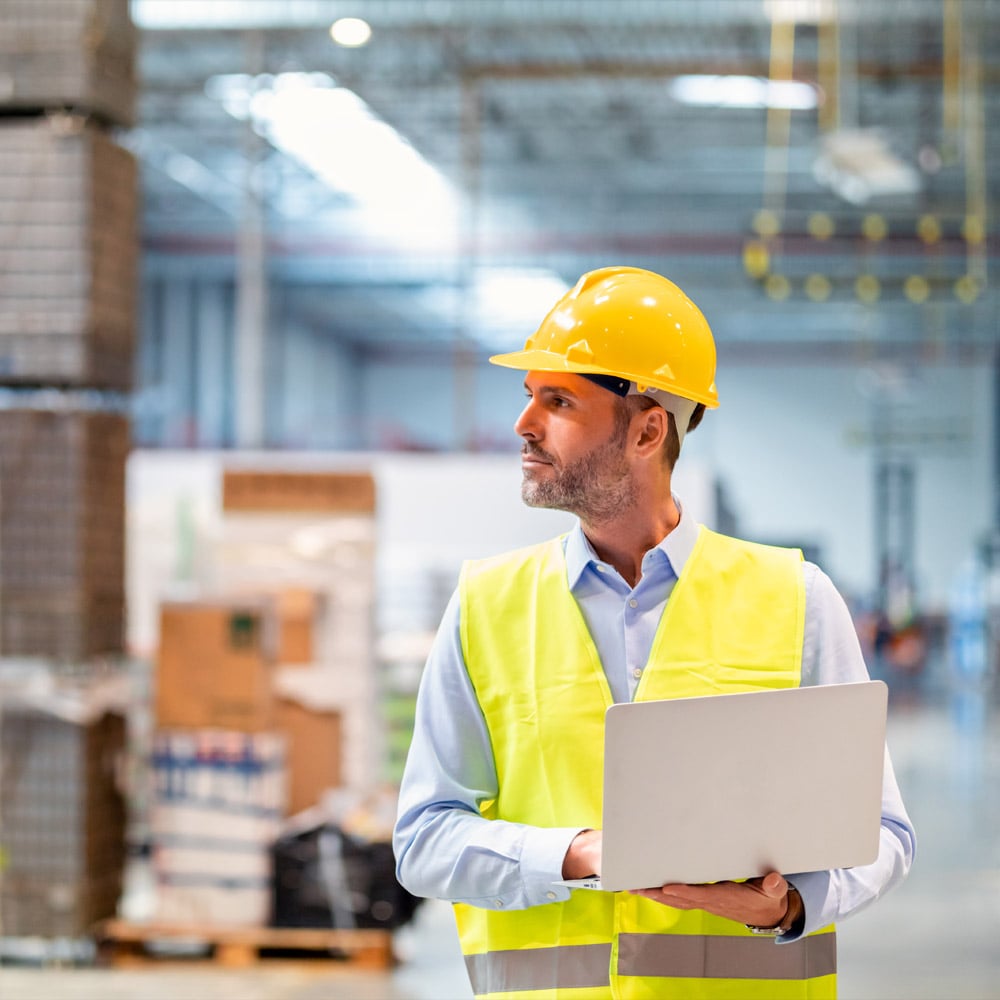 Eliminate obstacles with delivery management
---
There are many ways for things to go wrong in the delivery process. For example, a driver could get lost, an address could be wrong, and an incorrect package could be delivered. With KCS' delivery management software, any hiccup or unexpected obstacle can now be avoided.
Our software helps solve pain points in the delivery process. For example, you can get a complete overview of deliveries, improve driver efficiency, track and record deliveries, and receive real-time updates from your drivers. So, whenever something goes wrong or looks like it's about to, you'll be ahead of the game.
Cutting-edge delivery management
---
KCS offers a cutting-edge cloud-based mobile workflow solution that can transform your business by connecting your drivers with your back office.
Your drivers can get all the information they need to ensure drop completion while your back office managers get a complete end-to-end picture of individual shifts. All this is done in real-time, which reduces the chance of errors in your reporting. With our delivery tracking software, you'll always know when and where your drivers and shipments are.
Key features of warehouse management system
Real-time delivery
updates
Electronic signature
capture
Optimal delivery
visibility
Accurate & timely
invoicing
Electronic proof of delivery with delivery management
---
Our delivery tracking software integrates with a hosted, real-time communications platform complete with a dedicated workflow application that resides on your driver's handheld device. That way, you know when, where, and how fast deliveries are being completed.
Our delivery management system allows you to accomplish a variety of tasks. You can push delivery schedules and prompt them to complete daily tasks. You can also receive real-time updates on individual deliveries. Once these deliveries are complete, you can receive a summary or debrief of that driver's entire daily performance.
We are here to provide you with the best software solution
Sourcing the right product at the right cost is key to achieving margins, sales, and service throughout your supply chain management system. Your business performance depends on product quality, price, differentiation, and availability.
Stocking to optimum levels, reducing handling costs, and economical transportation are essential to protecting your margins. But business management software helps you manage your inventory with clear visibility of demand and supply.
Selling through multiple sales channels brings you huge opportunities. Every business has the potential to sell more products, to more customers, through more routes to market.
It's vital to differentiate your business in a sector where you're competing for the same customers and markets. To do this, you don't only need quality products at the keenest prices but also innovative service and support.
Delivery management software
Discover our delivery management products
---
ePOD is an app installed on a smartphone or other suitable device that provides the ability to manage the customer delivery cycle, check off and confirm deliveries, capture recipient names, and signatures, and automatically inform branch staff immediately of any issues that have arisen.
Integrates with:
Learn more about ePOD
Want to learn what we can do for your business?