Cloud rental management software
Current RMS is an all-in-one solution for the pro-AV, lighting, events, production, and broadcasting industries. Make hopping in and out of multiple systems a thing of the past and upgrade to a solution that does it all, giving you ultimate visibility and control over your rental business.
Manage your entire rental business in one system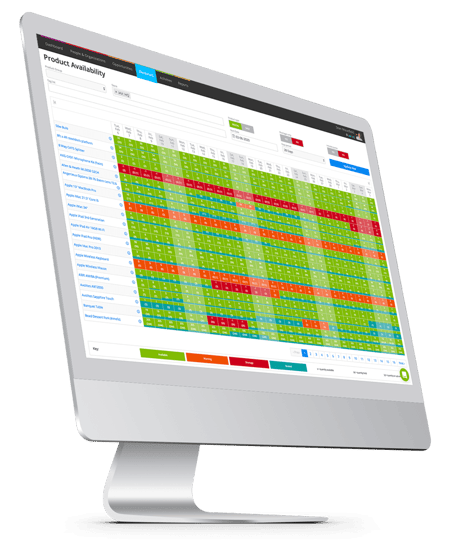 Capture a 360° view of your stock availability at all times
---
Gain complete visibility of your equipment with a click of a button. With Current RMS, you can instantly see what products are available for hire, what's out where, and when it's due to be returned – allowing you to easily forward plan and maximize utilization. Confidently commit to bookings without hesitation from any location by reacting quickly to customer requests with powerful stock management.
Generate barcode labels to speed up your picking and prep time.
View all stock levels to effortlessly forward plan.
Drill down into individual products to resolve shortfalls.
Use accessories to ensure all the right items go out together.
Product shortage alerts when creating future jobs.
Use the Job Planner screen to view all proposals & orders in one place.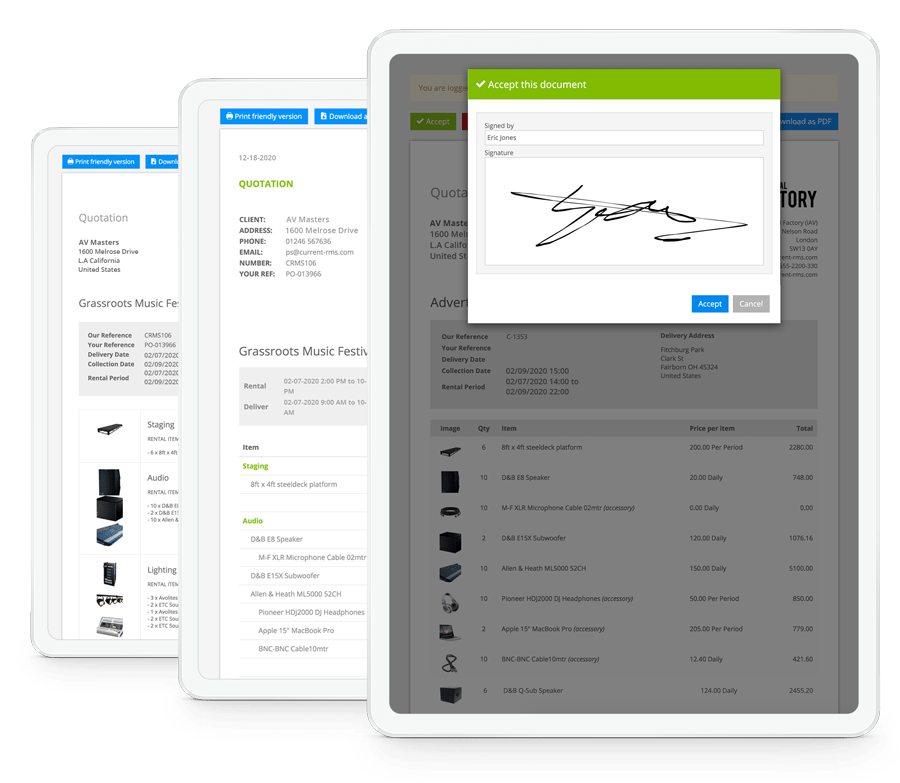 Add your finishing touches with customizable quotes and proposals
---
We all know first impressions count. So, make sure you create a fantastic one by sending your clients engaging quotes and proposals customized to your liking. Current provides a range of beautiful document layouts for all stages of the rental cycle; whether that be a quote, rental agreement, or invoice - you can even personalize the design and more with Current's configurable document. Select how much or how little information you wish to show, depending on client preference and who you are working with.
Collection of beautiful-looking docs readily available.
Edit the color, text, fields, and logo placement with configurable documents.
Fast quote generation, using drag and drop functionality.
Option to send all quotes out online for client approval.
Amend and resend on the move, improving customer response rates.
Post invoices over to Xero or QuickBooks Online and see payments in real-time.
Start your free 30-day trial today
30 days free. No card details are required.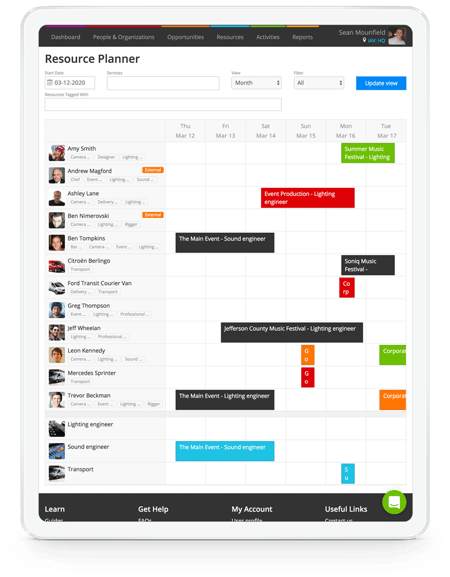 Be one step ahead with all of your bookable resources
---
Current RMS manages the renting and sale of products and the services that go with these jobs. Some orders and jobs might require a rigger for setup and breakdown, an events coordinator to help run an event, or a camera operator to capture those special moments. The system manages all of your bookable services, whether labor, transport, rooms, or venues - you decide..
Flexible charging for all resources, whether hours, days, or distance.
Get an iCal feed for all resource bookings, updating people on job bookings.
See available labor, transport, or venues in the resource planner.
Book a resource onto jobs with unallocated services using simple drag-and-drop functionality.
Specify periods of unavailability for bookable resources.
Use Stores to determine the whereabouts of your resource.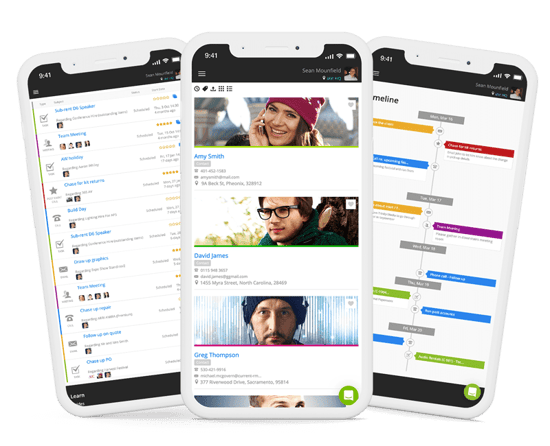 Keeping everyone connected with a complete CRM package
---
Build relationships with users, clients, and organizations by capturing a complete picture of all interactions and activities with a CRM package designed for rental businesses just like yours. Keep on top of all customer activity and access all critical information in one centralized place, such as order history, meetings, and task history, as well as accessing key attachments.
Access activity timelines and calendars from anywhere.
Create custom fields and export the data you need.
Entire client history for all jobs and orders.
Store key contact details, websites, and links.
Flexible search functionality with tag clouds.
Track all user actions within Current RMS.
Other popular features that can further improve your business processes
Calendars & activities
Managing you and your colleagues schedule for the weeks and months ahead, full audit trail of activities, and reminders of upcoming tasks.
Discussions
Current effortlessly helps you keep in touch with all suppliers, customers, and users, streamlining internal and external communication.
Import & export
Are you concerned about the importing process or exporting any data? Adding, removing, and editing your data has never been simpler.
Projects
Group your orders and jobs and create multiple quotations for a job while specifying different delivery locations and rental periods.
Check in & check out
Create barcode labels within Current and quickly book out and check in your stock with a simple barcode reader, increasing warehouse efficiencies.
Online quote approval
Use quotation documents for online approval by sharing a unique link with your client where they can; accept, decline, view, download, and comment.
Accessories
Create up to 4 levels of accessories; these can be optional or mandatory components and make it easy to browse and visualize all your equipment.
Dashboards & reporting
Daily occurrences and reminders for your rental business, monthly sales pipeline, interactive views, and reports on key rental info.
Service maintenance
Put the damaged stock into quarantine, trace lost equipment, and manage sub rents, returning all items to the right suppliers.
Solutions & resources
Looking for more information? These resources may interest you:
If you'd like to find out more about Current RMS and how we could improve your business performance, please get in touch today.